Indoor & Outdoor Covers for Cars and Motorbikes
Car-e-Cover is your reliable partner for covers for almost all car brands and motorbike manufacturers.
We are known for our great quality, fair prices and fast delivery. We are happy to advise you, write us an email or give us a call.

Contact us:

Mo-Fr 8 am - 6 pm
Ph: +49 (0)2151/516123
Fax: +49 (0) 2151/940319
or send a mail to:
info@car-e-cover.de
Discover car covers for almost all vehicle manufacturer makes & models online now at Car-e-Cover.
If you want to protect and maintain your vehicle to prolong its life, a car cover is an effective option. At Car-e-Cover, we offer a wide range of high-quality car covers for almost all vehicle manufacturer makes and models.
Whether you own a compact car, an SUV (PerfectStretch for SUVs) or a sedan, we have the right cover for your car.
Indoor Perfect Stretch Car Cover - the ultimate solution for protecting your car in dry garages/halls.
When it comes to protecting your car, finding the right car cover is crucial. That's where the Indoor Perfect Stretch car cover comes in. With this high quality car cover, you can ensure that your car stays in pristine condition.
You know how important it is to protect your vehicle from dust, scratches and other dirt. That's exactly what the Indoor Perfect Stretch car cover is perfect for. Our Indoor Perfect Stretch car cover is designed to do just that.
The Indoor Perfect Stretch car cover offers the optimal protection for vehicle types such as sedans, coupes or convertibles (station wagons on request) and fits perfectly to their contours. For SUVs, weoffer the Perfect Stretch car cover for SUVs.
The Indoor Perfect Stretch car cover is characterised by its outstanding properties. It is made of a special jersey fabric, similar to the materials from which T-shirts are made. This material is roughened on the inside and is therefore particularly soft and comfortable. Thanks to the spandex content, the car cover is also very stretchy and fits perfectly to the contours of your vehicle.
Standard Car Cover - the inexpensive solution for indoor use
The Standard Car Cover is a car cover for dry interior use. Made from a pressed, breathable fibre composite of 100% polypropylene, this car cover provides good protection while allowing optimal air circulation for your vehicle.
Protect your vehicle with the Premium Car Cover from Car-e-Cover.
Whether your vehicle is parked under a carport or in a damp shed, the premium car cover provides the perfect solution to protect your car. Made from a 3-ply polypropylene fleece, this car cover offers excellent durability and functionality. It is designed to be water repellent while allowing moisture to evaporate while keeping your vehicle protected. With its breathable design, it prevents condensation and mould. The Premium Car Cover is available in grey and offers a reliable solution for protecting your vehicle.
To ensure the highest possible breathability, the premium car cover is not completely waterproof, but has a water-repellent design. In this way, we achieve a high level of protection against water, but at the same time maintain a certain level of air circulation.
Thanks to its breathable properties, the Premium cover allows good air circulation. This prevents condensation and moisture from forming under the ceiling. Your vehicle remains protected.
Robust Outdoor Car Cover - ideal for rain & other weather conditions.
If you park your vehicle outdoors and want to protect it from rain and dust, then you've come to the right place. Our outdoor car cover is specially designed for temporary outdoor use. Our outdoor car cover is waterproof and made of a high quality material that protects your vehicle from rain, snow, dust and other harmful environmental influences.
The outdoor car cover is made of a 3-layer polypropylene fleece with a fourth waterproof film. The seams are welded to ensure maximum waterproofness. Due to the possible sun exposure, the Outdoor Car Cover is not available in a dark colour, but in the colour grey.
Please note, however, that the breathability of the cover is limited due to its waterproof properties.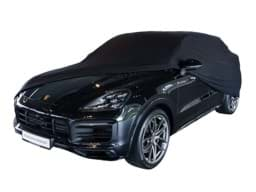 The "shape fit" indoor cover for your SUV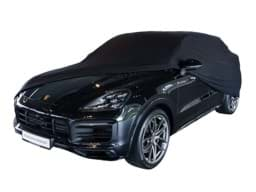 The "shape fit" indoor cover for your SUV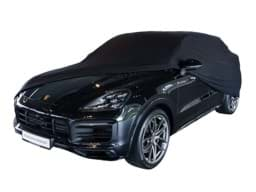 The "shape fit" indoor cover for your SUV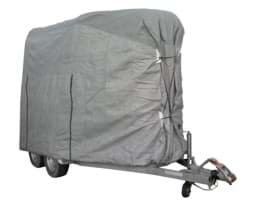 lieferbar ab Mitte Januar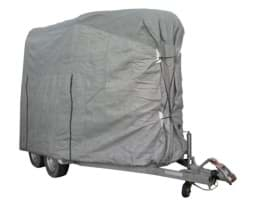 lieferbar ab Mitte Januar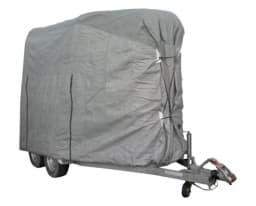 lieferbar ab Mitte Januar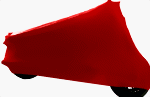 The "shape fit" indoor cover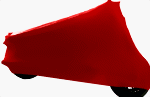 The "shape fit" indoor cover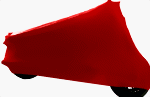 The "shape fit" indoor cover